How to buy products on agrgr.com?
First, type your keywords in the search box and find the matching products.
Then contact search the supplier for more informations.
We use"tractor"for example. Please follow below steps to search the products.
1, Type"tractor"in the search box and search for it.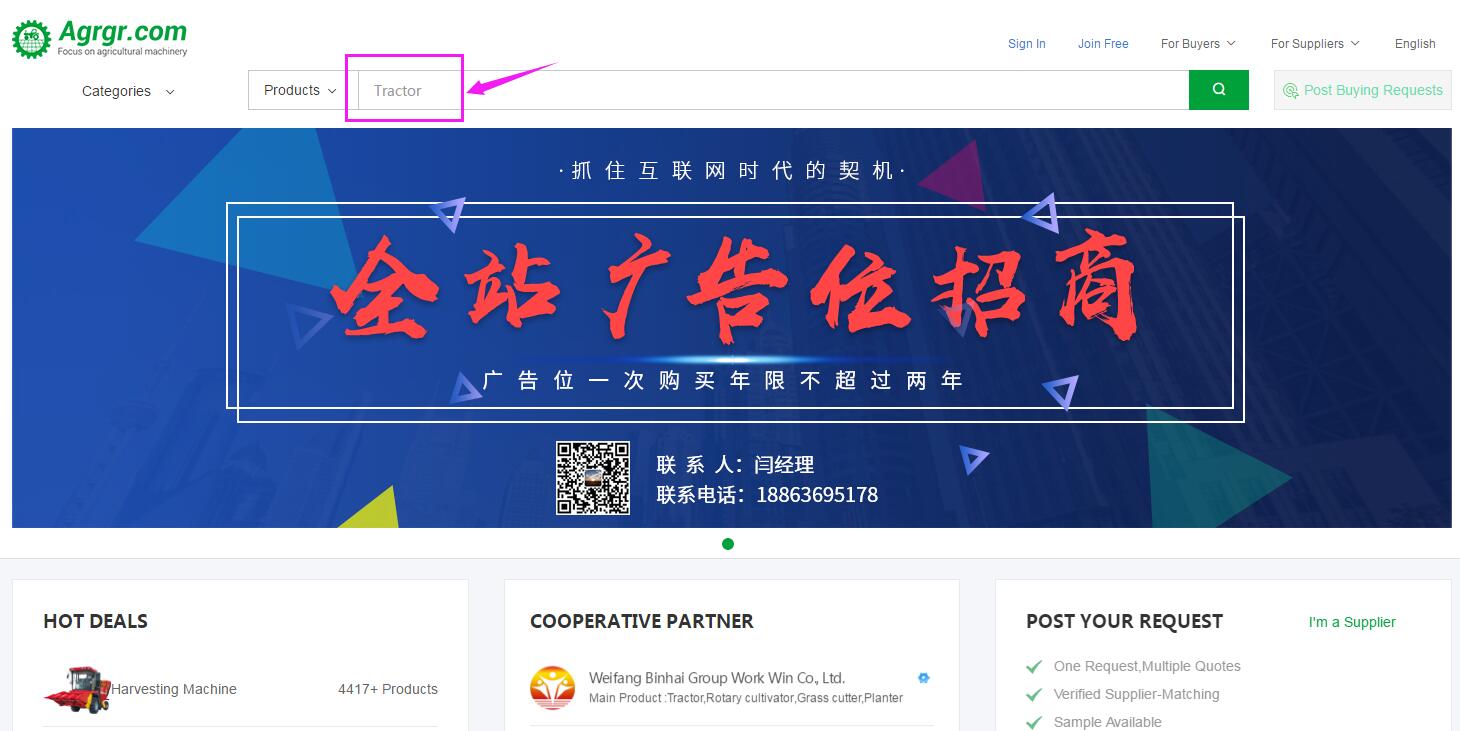 2,Related products will be shown below.
3,The conIf you find what you want, you can send enquiry to the supplier directly for more details.